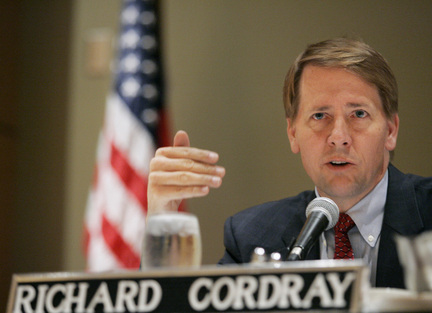 Yesterday, President Obama took the bold political step of using a recess appointment to name Richard Cordray as the Director of the Consumer Financial Protection Bureau (CFPB), effective through the end of the U.S. Senate's next full session (i.e., year end 2013).
The official announcement was made this afternoon at a campaign-style event in Cleveland, Ohio, a key presidential battleground state. Cordray's appointment comes over significant objections from both House and Senate Republicans to the governance structure of the bureau. While not objecting to Cordray's qualifications per se, Republican leaders had been using procedural measures (pro forma sessions) to prevent a recess appointment absent structural changes. Yesterday's action promises to further exacerbate the political tensions between Democrats and Republicans.
Unless Cordray's appointment is ultimately found to be unlawful and an injunction issued against the CFPB's exercise of its new powers, the Bureau will now be able to implement its full range of authority under the Dodd-Frank Act, including the ability to regulate non-bank financial institutions and to issue rules dealing with unfair, deceptive, and abusive acts and practices. Without a Director, the CFPB was limited to using those powers inherited from existing banking regulators. A fully empowered CFPB presents a number of new challenges for our industry.
Although the Dodd-Frank law authorized the consumer agency to regulate the so-called nonbank financial companies, which previously had little supervision, the law was purposely written such that the bureau could not invoke its powers until it had a director. That can now be done.
The bureau had taken responsibility for existing regulations on consumer products at banks and thrifts, it was not able to write new regulations for banking products like mortgages and credit cards until it had a permanent leader.
Are you ready for what is coming? We can help with the new regulations, disclosures and audits. Contact COGNOPS today.